Angie Dickinson Biography & Net Worth
Angie Dickinson Biography? In this article, you will find the biography of Popular actress Angie Dickinson. You will get to know about her early life, family, career and net worth.
Angie Dickinson is an America actress who is popularly known for her outstanding roles in the movies; Dressed to Kill, Big bad Mama, Oceans eleven and also on the Television Series, Police woman.
The talented actress started her career on television appearing in lots of anthology series during the 1950s. Her experience led her to hit her breakthrough role in Gun the man down(1956) and the film Rio Bravo(1959) which gained her the Golden Globe Award for the New Star of The Year.
Early Life – Angie Dickinson Biography
Angie Dickinson was given birth to on the 30th of September, 1931 in Kulm, North Dakota, United States of America. She is 88 years old as of 2019. Her father's name is Leo H. Brown while her mother's name is Frederica Brown. She is the second child out of three daughters. Her sister's names are Mary Lou Belmont and Janet Lee Brown. Angie's family was of German descent and she was brought up as a Roman Catholic. Her father was a writer, newspaper editor and publisher who worked on the Kulm Messenger and the Edgeley Mail.
Great things don't just take Giant leaps, they require steps. Angie has been so passionate about acting from a little age. She got enthusiastic about movies from an early age because her father also worked as the projectionist at the only movie theater until it burned down.
Body Features – Angie Dickinson Biography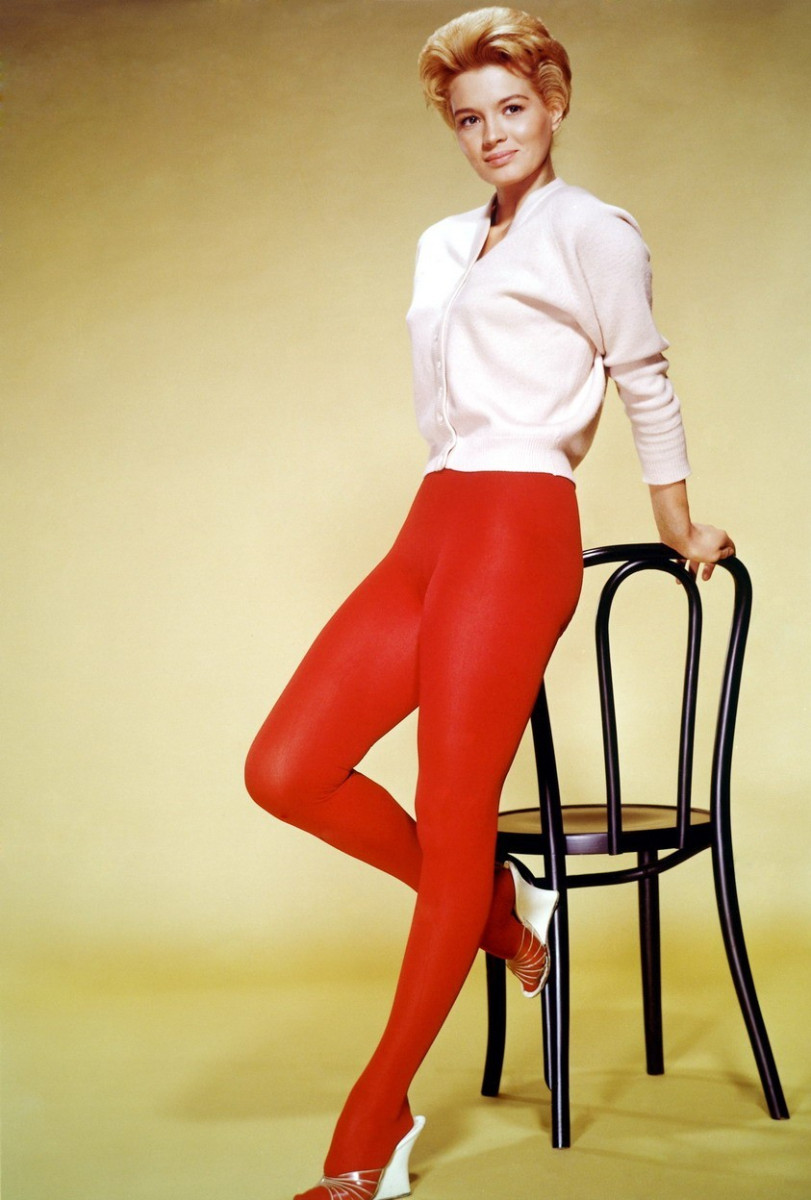 Having acted seductive roles depicting sexiness in many movies would point that this American has it for good body Features. Angie Dickinson's hair color is Blonde while her eye's color is light brown. She has an hourglass body type. Her waist size is 24 inches while her hip size is 36 inches.
Education
When Angie was 10 years old, her family relocated to Burbank, VC California. She had her education at Bellamire-Jefferson High school graduating at the age of 15 in the year 1947. After schooling at Bellamire-Jefferson, Angie went to study business at the immaculate Hearts College, Los Angeles, and Glendale Community College. She graduated in the year 1954.
Angie wanted to be a writer being easily drawn by her father's work but didn't know what's in store for her. She worked as a secretary at Lockheed Air terminal in Burbunk( now called Bob Hope Airport) and in a pants factory.
During Angie's stay at Glendale college, she met Gene Dickinson, a football star in the school's team who soon became her lover. The two lovebirds soon began dating and went into marriage in 1952. After Angie married Gene, she became Angie Dickinson.
Career – Angie Dickinson Biography
Dickinson came in the second position at a local preliminary for the Miss America contest, and that won her the attention of a casting agent, who was able to land her a spot on The Jimmy Durante Show as one of six long-stemmed showgirls. This exposure caught the attention of a television industry producer, who advised her to consider an acting career. She studied the art and a few years later was approached by NBC to guest-star on many variety shows, including The Colgate Comedy Hour.
In 1954, Angie made her first television acting debut on New year's Eve in an episode of Death Valley Days. The acting debut led her to roles in productions such as Matinee Theatre, Buffaro Bill, Jr, City Defective, It's a great life, Gray Ghost, General electric theatre, Broken arrow, The people's choice, Meet McGraw, Northwest Passage, Gunsmoke, The Virginian, Tombstone territory, Cheyenne and the Restless Gun.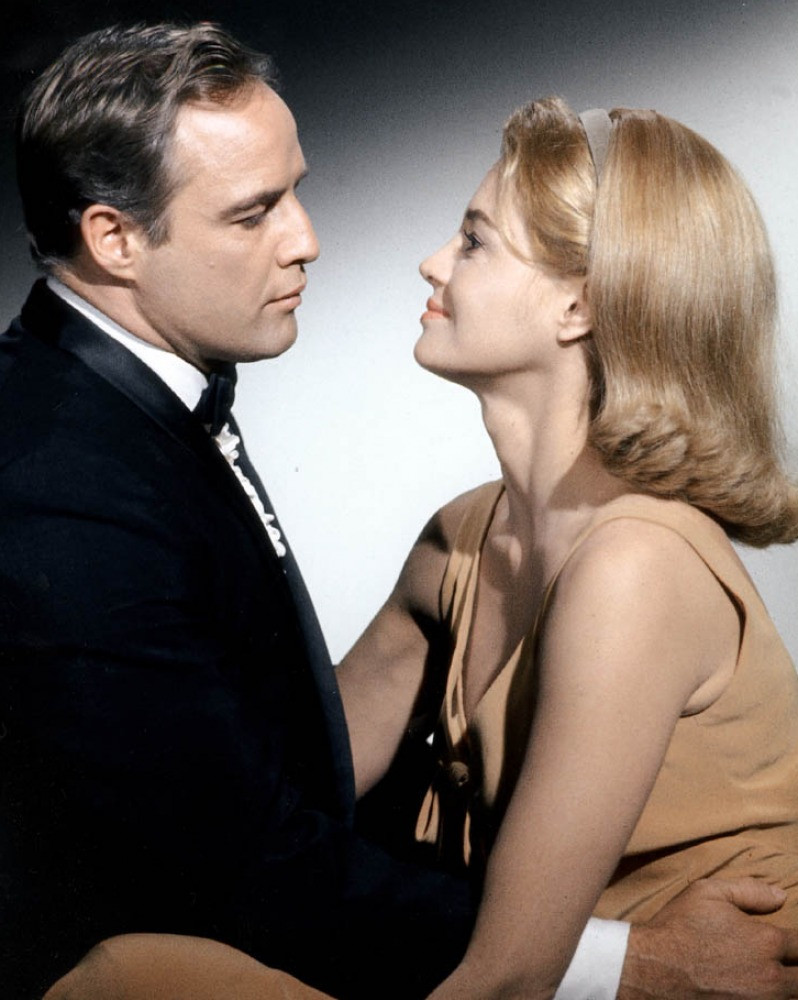 In 1956, Dickinson had a role in an episode of The Life and Legend of Nyatt Earp after which she had another small role in Richard Boone's series Have Gun- Will Travel the following year.
1958, Angie played the role of Laura Meadows and a big-screen breakthrough role in the Howard Haws' Rio Bravo, in which she played as a flirtatious gambler named Feathers. According to the movie, Feather became attracted to John Wayne who acted as the Town Sheriff. Not too long, Dickinson became one of the prominent leading ladies of the next decade. She continued with a role in Bramble Bush and a supporting role in Ocean's 11 with friends Sinatra and Martin.
The Police woman – Angie Dickinson Biography
In the 1970s, Angie hit her big role as she played Pepper Anderson in the crime series Police woman. The character showed up first on an episode of Police Story in 1973 and was changed into a new series in the coming year. Pepper Anderson was a groundbreaking role for the talented Angie and this paved way for other female actresses to take up. Soon enough, other female-starring, hour-long TV series sprung up. Examples are; Charlie's Angels, Wonder woman, The Bionic woman, and Cagney & Lacey.
The Police woman series became a hit, topping number one in many countries in which it aired during its first year. The series ran for four seasons during which she won Golden Globe Award and Emmy Award nominations for three years consecutively.
Other Movies
Angie Dickinson had a breakthrough role in Roger Coman's Big Bad Mama as Wilma Mcclatchie. The movie was acted alongside William Shatner and Tom Skerritt. She continued again acting in Dressed to Kill where she used her seductive powers to her advantage. She returned to television series two years later with a role in Cassie & co.
After lots of television movies, series, and guest appearances, Angie made another big splash on the television screen with the 1993 Wild Palms. In the series, she acted as a seductive villain while the show was directed and produced by Oliver Stone. Since 1993, Dickinson has been having lots of gigs in the industry acting films and television series including small roles in 2000's Pay if forward and 2001's Big Bad Love.
Networth – Angie Dickinson Biography
Never can Angie Dickinson Biography be complete without her net worth. Showing up in many movies and television series isn't a small feat to achieve. The Golden Globe Award winner has had a successful career in the movie industry. Her current net worth is approximately $30 million.
Awards – Angie Dickinson Biography
1975- Best Actress in a Drama Series
1960 – New star Actress of the year
1975 – Best Actress in a Drama Series for Police woman
1980 – Best Actress for Dressed to Kill
If you enjoyed this article in any way, do let us know how you feel through the comment box.